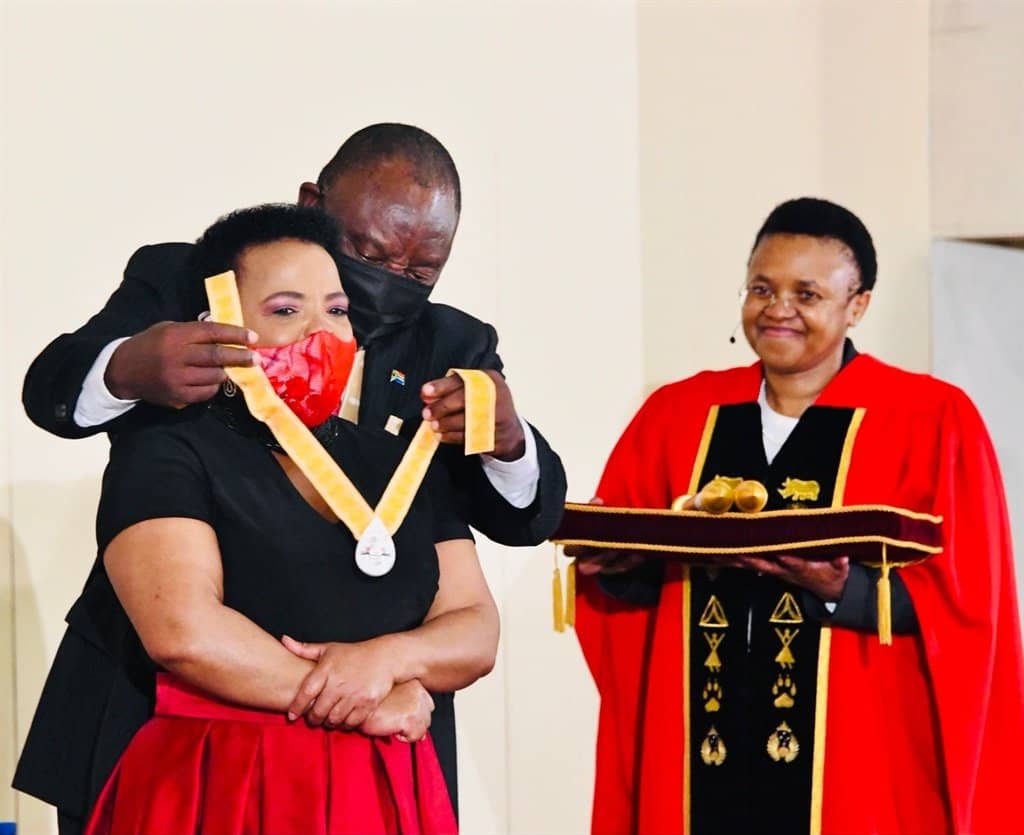 TOP AWARD HAS GOSPEL QUEEN SPEECHLESS!
MZANSI queen of Gospel Rebecca Malope couldn't hold back her happiness when she received the Oder of Ikhamanga from President Cyril Ramaphosa.
Rebecca, who is seen as the Queen of Gospel in Mzansi for huge success in gospel music, received this honor for her influence with her special voice.
She is one of the living legends awarded with the order for having made an impact in improving the lives of Mzansi citizens and contributing in the advancement of our democracy.
Rebecca said that she failed dismally to hold back her excitement when she received the award.
"This is the biggest award I have ever received since I stated my music career many years ago. I don't know what to say. Expecting to be awarded is one thing , but when you see it is already happening is another. That is why I'm out of words, I don't know what to say, I really don't know, "she said.
READ ALSO: Gospel Artistes Need More Endorsements And Visibility — Sister Wisdom
Rebecca has been in the industry for over three decades and has won numerous awards, including the Crown Gospel Awards.
She recently received the Lifetime Achievement award by the Nigerian Magazine Cima.
She said this all humbled her as a person and a musician.
"I don't know what to say. Really ,I'm shocked. I had expected this award oce I was informed about it. But I have run out of words right now. I don't know what to say. I geuss I'm over excited, "she said.