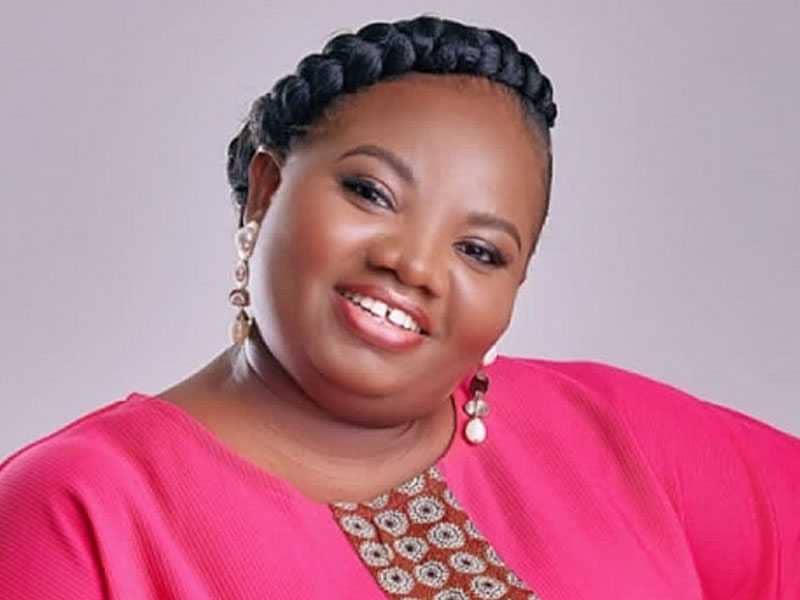 Stop clout chasing – Sue Sam to Gospel acts
UK-based Ghanaian Gospel artiste, Suzie Afari Sampson also known as Sue Sam, has charged her colleagues to stop their clout-chasing behaviour on social media.
According to her, social media had opened up an important platform for Gospel artistes to not only promote their works but push a godly agenda which, unfortunately, most of them had failed to do. She said this had allowed morally bankrupt individuals to run riot.

"Can our Gospel artistes stay away from clout chasing on social media? What are all these attention-seeking gimmicks some are pursuing on social media instead of leading their followers, many of who are young, on the right path?

"What is happening on social media recently is scary, to say the least, but the question is are Ghanaian Gospel artistes really doing anything to change the bad narrative?" she asked in an interview with Graphic Showbiz.

Clout, as regards social media sometimes equates to popularity. A clout chaser therefore is someone who deliberately tries to feed off the popularity of others on social media for his or her personal gains.
Also, a clout chaser is a person who only hangs out with a certain 'class' of people or deliberately starts 'beefs' with others to gain popularity.
 
Sue Sam told Graphic Showbiz that some Gospel artistes try to gain even more popularity by deliberately doing certain things that will make people follow them on social media.
 
"Yes, getting the high numbers is very good but what is the relevance of these figures if we are not significantly making any positive progress with it?

"I was in the UK when I read online that a Gospel artiste claimed to have produced medicine to cure HIV. Eventually, it turned out to be false and his only reason was that he was hyping his brand. This is part of the clout chasing and I don't think it should be encouraged in the Gospel music industry," she stated.

According to her, some celebs flaunt rich lifestyles on their social media handles luring young ladies into immorality.

"What I'm saying is that they empower young ladies especially to want to be like them. They make it seem attractive to want to flaunt such lifestyles and the result is that our young ladies are trapped into corruptible acts.
 
"Interestingly, while they are using social media to drive their negative agenda, some Gospel artistes have joined in the trend," she stated.
READ ALSO: Banky W feat. Brookstone & Lagos Community Gospel Choir – My Destiny
Sue Sam has been in the Gospel music industry for more than three decades and has served in various roles including as a backing vocalist for many renowned Gospel artistes.

In 2016, the old student of Aburi Girls Senior High School who works as a professional nurse in the UK released her maiden album titled Gratitude.

She told Graphic Showbiz that the reigning VGMA Artiste of the Year Diana Hamilton, who is also a professional nurse in the UK, had encouraged her to give attention to Ghana in the promotion of her music.

"Home is home and my location should not be a barrier. There are many others like Diana Hamilton and Joseph Matthew who have shown that it is possible so I will be coming home often to promote my works," she added.