11th Alpha and Omega Gospel football tourney kicks off
The 11th edition of the Alpha and Omega Gospel knock-out football tournament kick-started today at Longmai Common ground in Noney district headquarters with the theme "Raising Tomorrow's Champion".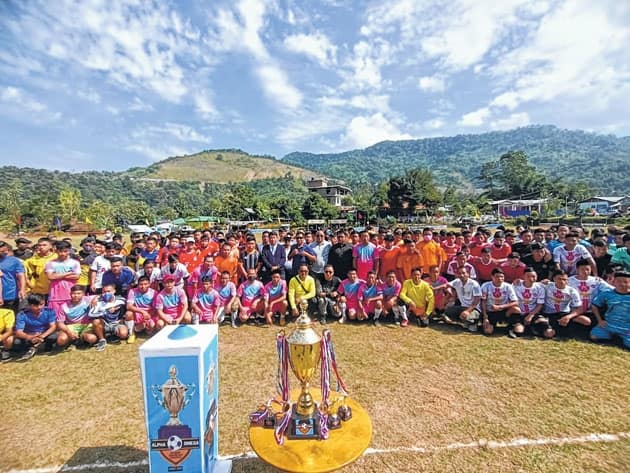 Rev Sangailung Gangmei, Principal of Tenth Maker Academy administered oath of fair play to the participating teams and their representatives during the inaugural function which also saw popular artiste, James Riamei and his party entertaining the attendees with beautiful songs.
According to the organisers, the tournament is being organised under the auspices of Theophilus Gangmei, Missionary to Cambodia,  with a bid to attract youngsters towards games and sports and help them stay away from drugs and other evil elements.
The inaugural function of the tournament which will run till November 11 was also attended by Associate Professor at DMU, Chance Raman and football coach, Raikhan as dignitaries among others.
Read More: Muslims Are More Loyal To Christ Than Christendom

The opening match of the tournament saw LBYC -A team overwhelm Tengkonjang Youth Club 7-1.
Later in the second match, Forever FC thumped TMA by 4-1 goals while Konthoujam FC  downed Longmai TBC 3-1 in the third match.
News source The Sangai Express