Source: Claudia Gardner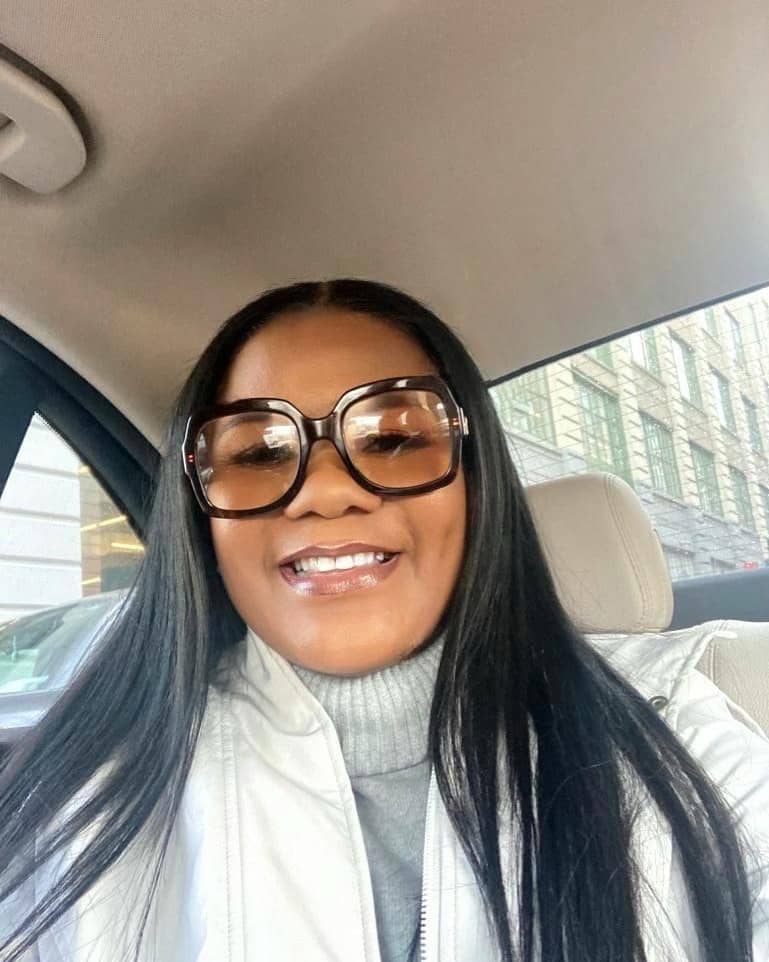 Marion Hall Says "Even Now" She Can Still Rip Errant Deejays Apart "With Just Gospel, Godly Songs"
Foota Hype and his followers have been having a field day calling for Minister Marion Hall to return to Dancehall, even if not as 'raunchy Lady Saw', following the glamourous video clip and photo she posted of herself on Instagram last Monday,
On Tuesday, Foota Hype seemingly wanting to "rock the boat", shared a photo of Hall on his Gallis Wednesdays Instagram page, which was taken during a music video shoot for her upcoming If I Was Famous/When I Was Famous single, and stated: "What nice, yo, wi really need a comeback eno".
His statements evoked responses of 'One Queen', 'Long Live the Queen' from his fans, and then a crescendo of comparisons with the reigning Queen of Dancehall, Spice, with whom Foota is at odds over her headlining the Toronto Pride LGBTQ festival.
Some claimed the Cool It artist would be dethroned should Hall resume her once-prolific recording of Dancehall songs, even if only from the gospel realm like her male compatriots Lieutenant Stitchie and Papa San.
However, perhaps unbeknownst to them, weeks before, Minister Hall had declared that through her sheer talent, she could use the word of God in Dancehall style, to minister to and even clash and obliterate "'in the name of the Lord", any Dancehall rival, who tried to test her on any stage, anytime, anywhere.
"I have this talent that is beyond me. It's like it just exceed my expectation and others. Even now, I could step out and stand beside any one of those females and rip them apart with just gospel, godly songs," Hall had told Tamara McKayle on The Trailblazers show.
"I could use the word of God and just minister – you know, but the word is not to compete; the word is to win souls, but if… someone should place me beside (them), I could rip the Devil apart. I would bring that person over with the word of God," the When God Speaks artiste had continued.
The Grammy-winning artist had also shrugged off suppositions being made by some Dancehall fans that she might have thought she was fading away, thus her exit from secular Dancehall in 2015, instead pointing out that it was not of her own free will, but a command from God.
"Listen, I don't know why God give me this talent, but Lord Jesus, let me tell you this: I can't contain what's inside of me. Even then, I was just lyrically inclined… I could go on to 100 year old and still be the best at what I do," she stated.
"A lot of people see me here and they believe that 'she just parked up'. No. God told me it's time to preach. He told me while I was in Birmingham…
"If I wanted to be out there, I would be out there. But God has a time when he lock us in," she said.
On Tuesday, one of Foota's followers mrjahbee batted hard for Marion to come back and dominate Dancehall from a gospel perspective. He said all she has to do, is take the path of Lieutenant Stitchie who pioneered gospel Reggae/Dancehall, like her, is a Minister of Religion and still a dominant force in Dancehall music.
"Fortunately, Professionally, she did Dancehall fi 23yrs and NEVER sellout!! She can dweet again… But, look pon Stitchie. He's playing the 'balancing act'. Still hard wid it. Yet, with a 'different message'," he said.
"It's been 6yrs from she gone into the church. She has to be ITCHING to return. The female artists a luuu-out di ting. Nuff a dem a sodomite or aligning themselves. Nuff sell dem soul and/or doing pornographic ting," he later added.
As the calls continued to ring out, another follower declared:
"Me and my wife fuss over this all the time.  I keep on telling her Lady Saw come back out, Spice done.  Lady Saw have nothing but hit songs.   If we have all this stuff going on back then, Lady Saw would be on top.  Saw all day fi me."
Others said there was nobody in Dancehall who matched up to the 52 year old, whether in aesthetics or talent.
There were also others who said they would welcome back a "lyrically clean" Lady Saw to the Dancehall, as her absence has left a huge void.
READ ALSO: SNE'S SOULFUL GOSPEL SOUNDS HIT HIGH NOTE
"I think she's in a better place.. I do think she can do collaboration with dancehall artist. Kirk Frankly do it all the times with rappers… once it cleaned i think she can go head," duloicegoehagan said, while lor_cham added: "oh yes we need her back but in the clean version."
"Mi feel seh she a think bout a come back hard. That would be bigger than Buju return," empressspa_50 said.
"You have been given a talent for a reason… you are fighting it. Come back and become Lady Saw again. Even Jesus walked among evil…," dominok1 urged.
However, delmariewilson scoffed at the commenters who criticized Spice in favour of Lady Saw.
"Some of you guys are hypocrites. Wait until Spice is in this position you will say the same thing about her. I can recall people use to crucify Lady Saw saying she was badmind of Spice. Now 'she is the best' Smh. Big up Spice," she said.