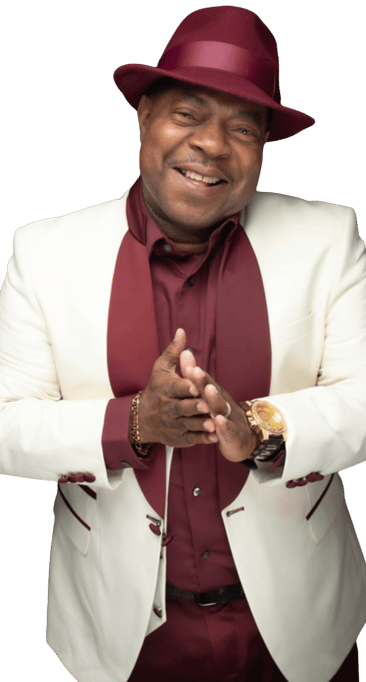 Samuel Brown Jr., also known as MIRACLE, is a passionate songwriter whose penned more than 100 songs to date. His mentors and influencers include Canton Jones, Kirk Franklin, The Winans, and Donnie McClurkin.
MIRACLEs shared the stage with Tasha Cobbs, JJ Hairston, Canton Jones, Pastor Mike Jr., Bishop Cortez Vaughn, Emcee N.I.C.E., and Vashon Mitchell. His songs remain on the cutting edge with a fresh perspective, creating a movement of worship and praise. His single "Calibration" is a BDS Chart-topper featured on Michael Jackson's Redemption Soundtrack.
Currently, on his eighth album in 16 months entitled "Horizon," which has proven to be encouraging to the body, with the first single "Calibration" landing on Billboard Charts and sure follow-up in
MIRACLE has an amazing testimony of one who should not be here… "BUT GOD!" When doctors gave up on him multiple times the Lord God spared his life and said "Not so! You will go forth and be a minister to my people." A valuable resource to his community MIRACLE hosts a monthly Open Mic Night and Artist Showcase at Freestyle Christian Club in Birmingham, AL. He works alongside Mrs. Brown to cultivate young minds through a TV show called "Bibleland" which grabbed a spot on the Donna Walton Television Network.
MIRACLE's music is available on all digital servicing platforms, and you can learn more about him by visiting SamuelMiracleBrown.com