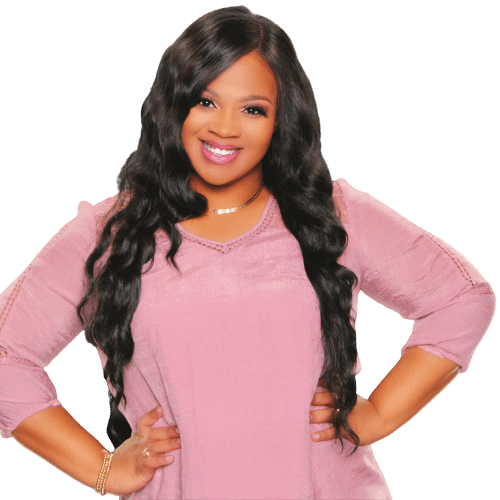 Christin Price sings with passion and excitement. When she sings, she releases a bold sound that penetrates the ears and flows to the hearts of the listener. Her lyrics are biblical and purposeful. She has a heart and desire for God to be glorified in every song she sings. Christin is the wife of Nicholas Price and the mother of two beautiful children.
Christin grew up in a loving church in Simonton, Texas, Lively Hope Missionary Baptist Church under the leadership of Pastor E.R. Simmons where she learned at an early age who Jesus is and also learned the power of a Holy Spirit-filled song. Hearing the sounds of the taps on the old wooden floors, the tambourines playing, and a Holy Ghost led voice, she knew there was beauty in God's presence.
Read also: I want to chill with the Holy Ghost – Min. Solo-S
Christin has been writing music for many years; she wrote songs for weddings along with her own. This year 2022 has been the season for Christin to finally break-forth and release her 1st Debut Single, Banner "Jehovah Nissi" and a 2nd single Kingdom Come.
Christin writes to release prophetic sounds in the atmosphere. She states, "God is our Victory, Jesus is our Victory, we should extol Him and Him alone." Christin continues to worship and is currently a part of the Worship Team at Carmel Church in Needville, TX under the leadership of Pastor Gerri and Michelle DiSomma. She is excited to release other songs God has given her desires to spread the good news of the Gospel of Jesus Christ to the World.
Christin is a vessel for this time and this season to prophetically sing the songs she receives.  Her vision is that all will come to receive Jesus Christ as their Lord and savior and live the abundant life that was planned.  
"The world may be in havoc, but with God, he calms us and gives us exactly what we need to ride the wave in peace or speak to the waves and tell them to be calm… " – Christin Price  
To connect with Christin, go to www.ChristinPriceMusic.com