A CHAT WITH NENE OBONG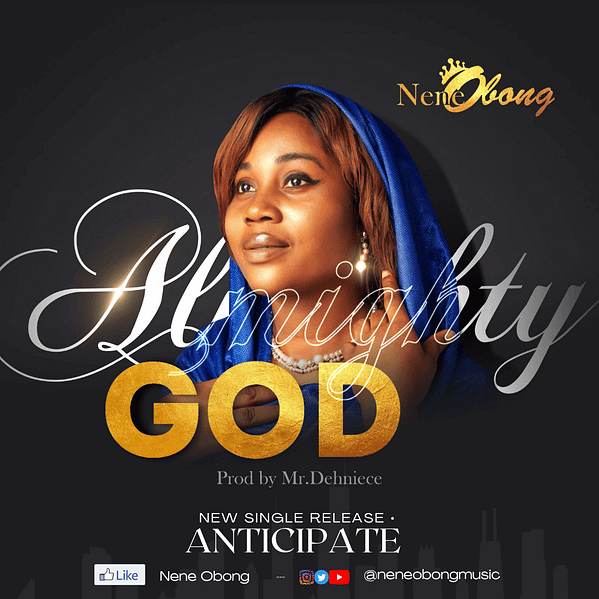 ➢Can we know you?
My name is Julie-Blessed Udeme Williams. I go by the name Nene Obong for the purpose of my music. As my father's firstborn female, and as is the tradition in my family, I was given the name Enewan that happens to be the name of my paternal grandmother. Nene was birthed from there. Obong is the name of my kindred. Mine is the lineage of kings. That's what Obong means, King. I am a graduate of the University of Uyo. I hold a BA degree in English and Literary Studies from the University of Uyo. I'm from the Ibibio speaking tribe; one of the three main ethnic groups in Akwa-Ibom, a state in south-south Nigeria.

➢What is your creative process like? It's spontaneous. I like to keep a recorder nearby for when I'm led to create. My expressions mirror experiences and chronicles showing the mighty hand of God.

➢If you could change anything about the industry, what would it be? A dedicated guild, award system or something like that.

➢What is it about music that makes you feel passionate? Music has a universal language and is able to communicate a deeper message.

➢If you could go open for a show for any artist, who would it be? It would be Min. Ada Ehi.

➢Do you have a boyfriend? Nope, business for me.
➢What instrument can you play? I don't play any instrument.

➢What are your goals and how do you intend to achieve them? I want my music to have a wide reach, breach the religious lines and garner, also be accepted by worshippers of the true God globally and different denominations.
➢What's your next project and what should be our expectations? Oh, I'll most definitely be back in the studio recording songs. You should expect to see more releases.

➢What first got you into music? The overwhelming desire to fulfill a goodly destiny as God's minstrel. I couldn't live with complacency or limitations and naysayers. If God has put the gift inside me, it was meant to be a blessing someone.

➢What are you known as a public figure? I'm a creative writer, I have a published eBook novel titled 'A Woman Loved'. It's on Amazon KDP. I hope to have it available in print soon. I'm a VO Artiste. I've done a couple of profile voicing for top level entrepreneurs like Lanre Olusola, Yvonne Ebbi, et al. I'm a Presenter/Compere. A founder: I founded a creative hub for visual artists 'Creek Binder' and a book hub 'Enewan's Books'. I am also a singer and songwriter.

➢Who inspired you to make music? My birth father inspired me. When I was about five years old, he used to sing to me songs he composed. And then I got to know the songs well enough to sing together. Doing music is also my father's dream.

➢How would you describe the music that you typically create? The genre is gospel. Energetic praise songs fused with messages of deliverance, restoration, hope, faith, trust, love and life.

➢Who would you most like to collaborate with? Pastor Nathaniel Bassey.

➢Describe your worst performance, what did you learn from this? There hasn't been a worst. And I hope there won't be any.

➢Any word for your fans? Ah. My tribe. My people. I want to be to you the bearer of light. Bringer of hope and all the wonderful things that God has in store for you. So please, believe God with me and pray for me.

➢Who is your celebrity crush? Oh. Let me think about this for a second. You see, I've never really thought about it. It is Moses Bliss. I'm all for style and good fashion. The man has got it. When I first became a fan, what drew me were his choice of shoes. They were without fail leather boots with laces or a zipper.

➢How do you deal with a crowd? Do you run or play along? Usually, it's a situation you want to let your security detail coordinate. It's sensible and safe to let them do their job. To play along is good enough if the crowd is friendly and manageable. Otherwise, it's better to run along.

➢How was it like to be in a public restaurant? Normal, I guess. It just feels good to be relevant and noticed for all the right reasons.
➢Words of encouragement for an upcoming artist out there? To BEGIN and be CONSISTENT is the soul of every successful venture. The men and women who have risen to greater heights in life have done so by fearlessly and stubbornly pursuing after their dreams; refusing to listen to nay-sayers. Want it done right? Put yourself in it. Be involved. Be intentional. And because no man does it all by himself; you need a reliable partner, teammate, and support. That person is God. Put Him at the center and He'll handle bringing the right people onboard your dream and freely give you everything else you need.
About Nene Obong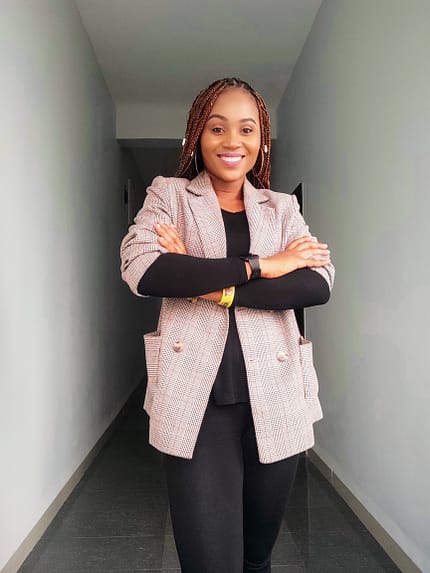 Julie-Blessed U. Williams (born 2 July 1992), known musically as Nene Obong, is a creative writer, published author, compere, VO artist, singer, songwriter, and founder. She hails from Nsit-Atai, an Ibibio speaking tribe; one of the three main ethnic groups in Akwa-Ibom, a state in south-south Nigeria; and is the first of two daughters. Her early writings cut across a range of audiences and encompasses a number of different genres and styles. Williams has a published eBook novel titled 'A Woman Loved' on Amazon KDP, published on June 17, 2021.

Williams is a graduate of the University of Uyo where she received a BA degree in English and Literary Studies upon completion of her 4-year course in 2018.

Her singing career began quite early when she was 9 years old and joined her church choir. Prior to that time, her grooming really started in her toddler years from listening to her father sing songs he'd composed and mastering the lyrics and melody enough to sing along with him. Her father's passion for gospel music fed hers and as she grew, everything in her life would lead her back to that very moment, to morph into a driving purpose.

In April 2021, Williams recorded her first song with Mr. Dehniece Etukudo of Global AudioFactory Nigeria. That musical piece titled 'Almighty God' is set for release sometime in second week of September 2022.

Williams is the founder of Creek Binder, a creative company passionate about sharing stories on visual art and its creators. The objective is to connect visual art Creatives with buyers. Its long-term goal is to serve as the link that brings the two parts (the creative service providers & the creative service users) together, to do business, interact and share appreciative relevance. In 2021, she founded a licensed book hub company 'Enewan's Books' with presence on Facebook and on Instagram. This move was to help more writers connect with their readers virtually and build a good relationship with their audience.

Williams is also an ex-beauty queen. In 2016 she won the title Miss South, South Nigeria at The Most Beautiful Face in Nigeria beauty pageant. Soon after this she became the Student Outreach Liaison Officer for the Roothub – a business incubator, accelerator and community Centre resident in Uyo, as a volunteer in readiness for the 2016 Start Conference. In June 2017, she worked as a Pageant Assistant Coordinator with Jabborro PR for an online beauty pageant called Face of Hinteractive put together for an online news publishing firm based in Uyo – Hinteractive Nigeria.

She has experience hosting social, entrepreneurial and tech events and has facilitated talks driving collaboration among female entrepreneurs namely, Women Join Forces, and Digital Media Meet-up Uyo. In 2017, she moderated an event to commemorate the International Day of the Girl Child and, following this, Creek Binder in partnership with Purplepatch Consults and Sheer magnate co-organized an activity to commemorate Global Money Week 2018.

As a VO Artiste, she's done a couple of profile voicing for top level entrepreneurs namely: Yvonne Ebbi, Senior Consultant at The Etiquette Place; Lanre Olusola, the Chief Catalyst at OLCA; Udeme Etibensi, 4 Star Director at Longrich/Convener of World Changers Conference Intl (WCC) 2018, et al.
Her philosophy and vision are described as congruous with realism. "My philosophy about life is created each day from every lesson learnt. To inspire another, you cannot think less of yourself, neither should you sell yourself short." It is her belief that the mind is the true seat of power and until we can engage it rightly, we may yet be unable to reach our full potential.