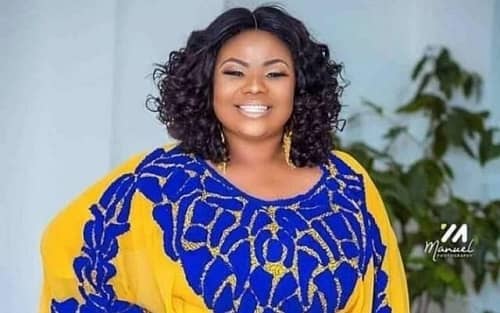 I am the best gospel musician in Ghana – Empress Gifty
Ghanaian gospel musician and fashionista, Empress Gifty, has declared herself as the best gospel musician in Ghana.
According to Gifty, she has come a long way in the gospel music industry so she believes she's the best amongst the others.
Speaking on Hitz FM, she also added that she's the most followed gospel musician on social media currently with about 987k followers on Instagram.
In response to criticisms that her fashion sense flouts that expected of a gospel musician, she said she dresses the way she does because it is part of who she is.
She also said her critics may be jealous of her beauty.
The 'Aseda' hitmaker also said that the people that talk about her looks and dresses are the same people who go for the things they criticize her of.
She further revealed that she has been a brand influencer for about eight different companies and that's how comes she wears certain outfits.
READ ALSO: I'm not a gospel musician, I am a spiritual musician – Stella Seal
Empress Gifty was won Artiste of the Year in the 2018 National Gospel Music Awards. In 2019 she led the nomination list in the Maranatha Global Worship Music Awards held in Kenya.
She is currently promoting her new song '3y3 Woa' which was released three weeks ago.
The video will be released later this year. The song is for fans to jam as the year ends.