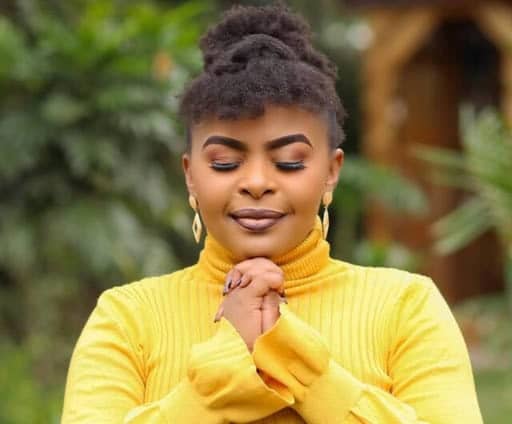 Gospel Size 8 to be ordained as a preacher
Gospel singer Size 8 will be ordained to serve God on Sunday eight years after she quit the secular world.
She will be serving as a minister at JCC Thika town.
Speaking to Mpasho.co.ke, the mother of two said it is a great achievement for her and the gospel industry at large.
"God is going to do even greater things for those who love Him and serve Him wholeheartedly," she said.
"I'm so grateful to God for this great honor. By His grace He has done it. Thanking my husband DJ Mo for always allowing me to go and serve God and my Pastors Pastor Kelvin and His wife Pastor Jacky for mentorship."
Size 8 said she will be a certified preacher and her journey started in 2013 when she quit the secular world to do gospel music.
"I am excited and very emotional about this event since my life hasn't been smooth. The devil has been fighting me but I have made it through. Its a big thing for me and any servant of God."
READ ALSO: Gospel singer Pitson celebrates marriage anniversary
(Ordination in Christian churches is a rite for the dedication and commissioning of ministers.
The essential ceremony consists of the laying of hands of the ordaining minister upon the head of the one being ordained, with prayer for the gifts of the Holy Spirit and of grace required for the carrying out of the ministry.)