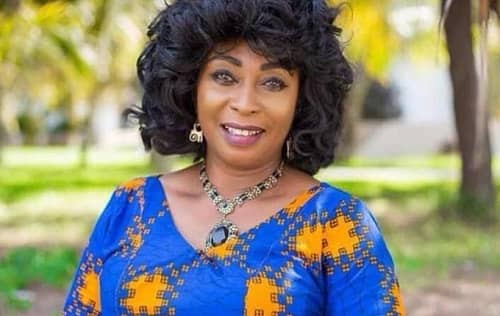 Gospel music is not charity work – Mary Ghansah
According to her, one important point people were missing was that the Gospel music industry was a source of employment.

"There is the fact that you are doing the work of God but there is another which is a source of income, source of employment. What we have failed to acknowledge is that the Gospel industry has taken a lot of people off the streets, it has given people something to do.

"The organist, the one who produces, the backing vocalist etc. for some, that is the only thing they do to earn a living. When you come to the artistes themselves, it is helping and has helped a lot of people; some of the Gospel artistes do not do anything else apart from honoring programmes to perform and it is not out of place if they earn something from there.

"This doesn't negate the fact that it is not open to everyone. You need to have the calling, you need to understand the work and the purpose for which you are doing Gospel, then the other things will follow," she told Graphic Showbiz .

She also stated that there was nothing wrong with Gospel artistes earning money for their craft.
"People should live by what they do, so for me, I do not see anything wrong with a Gospel artiste making money from his or her songs to buy cars etc.

"In fact, we are the ones who need these things because we do most of the work, we work with the souls of people and the Bible even says it, we should live by what we do," she stated.
Moving on to issues affecting the music industry, the Okokroko singer said it had more to do with the system.
READ ALSO: Christians, gospel musicians must learn to embrace change – Empress Gifty
"We need to get the system working, we need money. We need something like a fund, we need government to step in so that ageing musicians would not go through challenges as that is the case at the moment.

"When you get to that age, you start thinking about how you are going to live since you will not be active in the industry like you used to. And when that happens, it is like you are back to zero it is not a good thing, it doesn't motivate you or people to do more," she added.
Mary Ghansah, whose career has spanned around four decades, is also an ordained reverend minister.