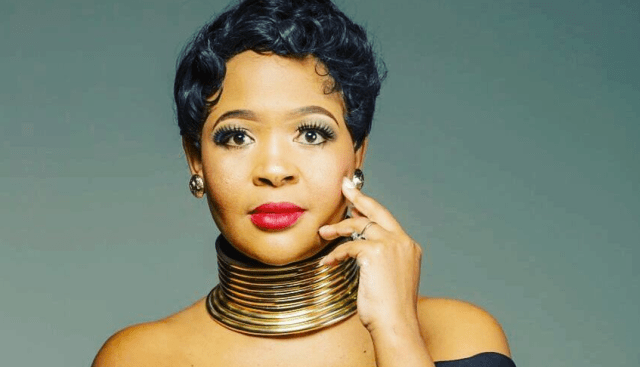 CROWN GOSPEL MUSIC AWARDS 2021
Gospel fans who dazzled The Playhouse Company for the recording of Crown Gospel Music Awards on Friday, 12 November, were eager to hear the winners for this year awards .
The awards which was previously held at Durban ICC was moved to The Playhouse Company thsi year due to the Covid-19 under strict lockdown regulations
To thier diasappointment, the winners of two categories, Best Gospel Artist and Best Gospel Song were not announced but are expected to be announced during the broadcast of the show on SABC 2 on 28, November 2021.
The hosts of the ceremony were SA Idols winner and Pastor Khaya Mthethwa.
The crowd were entertained by so many performances from Crown Gospel Choir, Jumbo and Ayanda, Abakhethwa Gospel Group, among others.
Many notable personalities were in attendance which included Mike Ndlangamandla, MacDonald Ndou, Virignia Qwabe , among others.
The Awards Founder Zanele Mbokazi-Nkambule was seen rocking a royal blue dress
"Fourteen years later,#HeIsStillJehovah!As the World Gospel Powerhouse, we are elevated to have reached this milestone and we thank God for carrying us this far. Through the Crown Gospel Music Awards, we have not only been able to celebrate artists, but we also created a platform were musicians can be recognised for their God-given talents," she said
READ ALSO: Oakland Interfaith Gospel Choir Announces 36th Annual Holiday Concert, SING JOY!
The Categories and thier winners include:

Best Songwriter- Takie Ndou
Best Itende- Indumiso Ye Tende
Best Album- Takie Ndou
Classic of All Times – Tebs David for You Are Faithful
Best Worship Song- Xolisa Kwinana for Sithi Bayede
Best Praise Song – Sbu Banada for Papa God of Miracles
Best Male Artist- Ayanda Ntazi
Best Female Artist- Thobekile Mkhwanazi
Best Newcomer- Xolly Mncwango
Best Group- Umalazi Gospel Choir
Best Traditional- Godfrey Mahlangu for Lentswe
Best a Cappella- Abakhethwa Gospel Singers
Best Clap an Tap- Tshidi Chauke
Best DVD- Tshwane Gospel Choir
Best Producer- Nqubeko Mbatha for Ayanda Ntanzi's According To Grace
Best Engineer- Job Thako for Takie Ndou
Best Of Africa- Janet Manyowa- Zimbabwe
Best Gospel Jazz Song- Bra Bushi for Akukho Okunye
Best Collaboration – Ian Calf featuring Thinah Zungu for Jesu Nguye
Best Contemporary Song- Shaun P for Jesus The Centre
Best Music Video- Crystal Tryon for Vuka Ukhanye
Best Rap- Melissa Sibaya
Best Community Outreach- De Bruin
Best Community Show- Kuyenzeka by Abraham Shiyane, Zibonele FM
Best Commercial Radio Show- Rorisang, Motsweding FM
Best Amazon – Fellowship of God's Ministries